So, I know it's already February, but that just goes to show that if you don't take a moment to slow down, reminisce and appreciate your many blessings, the minutes will turn into hours, the hours into days, the day into months ... you get the picture!  I first made it a top ten list at the end of 2013 (catch that here)  and it really helped me pulling to focus the big standout moments of the year for me.  So, I wanted to do it again, to reflect on some wonderful moments and also to help align my goals for 2015.  So, here it is, David Letterman style, my top 10 favorite moments of 2014:

10. Saturn's Birthday Bash - so yea, I threw myself a birthday party and used it to preview my newest album 'Face of America'.  I have to tell you, I didn't promote it too much, just kind of put it out there, I was too busy worrying about finishing the album in time to preview, working on the mixes the day before!  BUT, so many people came, it blew me away.  I really felt the love.  The best part of the night was when I was on stage singing 'Barman' and I could hear the crowd singing it along with me.  Awesome birthday present!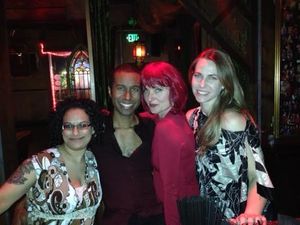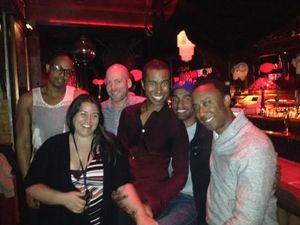 9. Folsom St. Fair - this is always one of my favorite events of the year, but I have to admit, every year it gets tamer and tamer ... while I get wilder and wilder!  It started Friday night at the Recon party that my friend Antoin from London promotes.  What a night!  Met a great group of guys and didn't get any sleep that weekend really, but so much fun was had!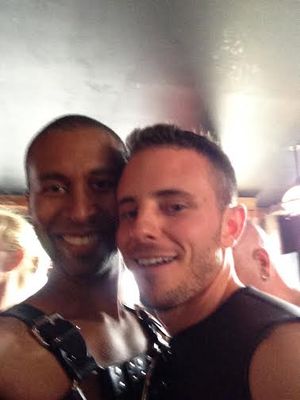 8. Prince at the Filmore - small venue, brilliant show.  This man is legend, I think it's well known how I feel.  Nuff said.  OH! And it was my dear friend Cameron's first time seeing him.  I was so happy I got to break her Prince cherry!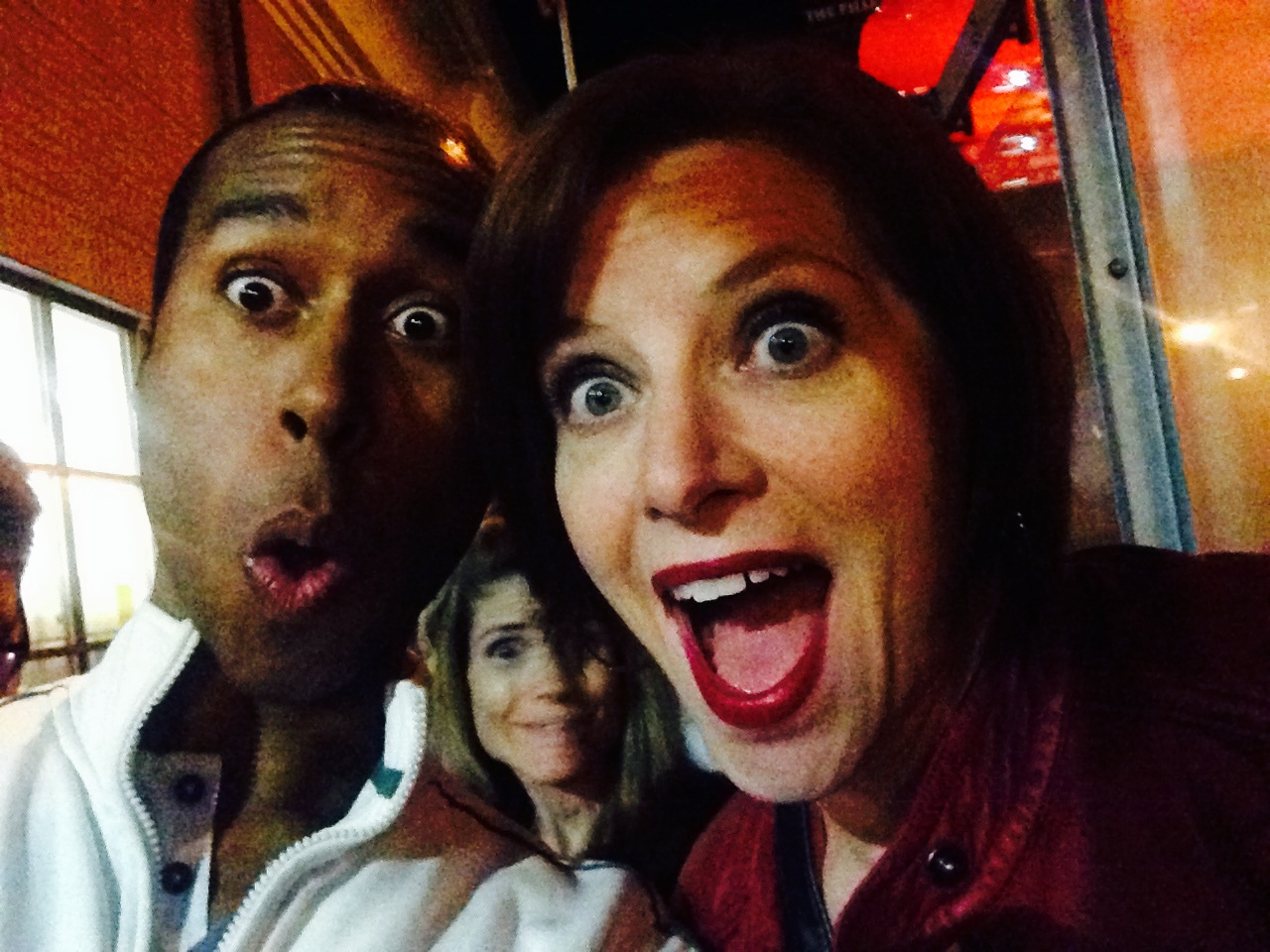 7. My Mom visits me in San Francisco - My mother came out for an entire week and stayed with me and it was seriously the best thing ever.  I'm closer to my mother than anyone ... yea I'm a mama's boy!  And it was wonderful to have her here and to have her meet some of my dear friends and see the new life I've been making out here in the west.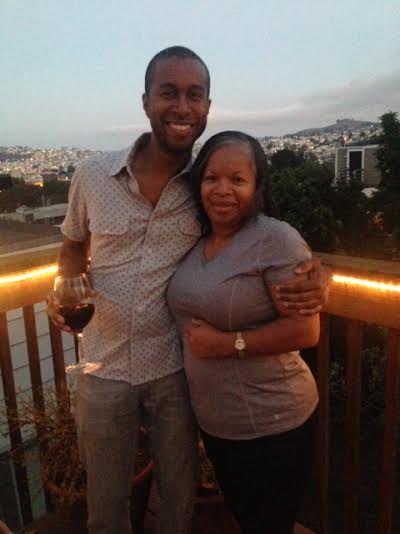 6. Couchsurfers! - so 2014 marked the third year I've been involved in Couchsurfing.  I had some rough ones this year ... but I also had some absolute gems.  Too many to list or name, but here is just a sampling of some of the surfers I met that I will remember, and hopefully keep in touch with, for a lifetime: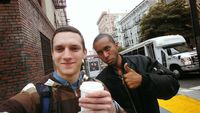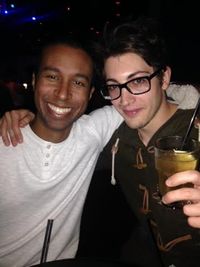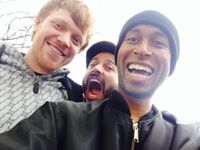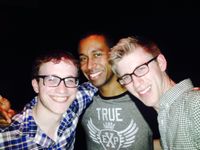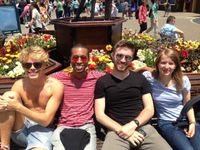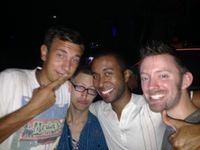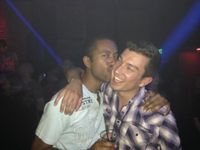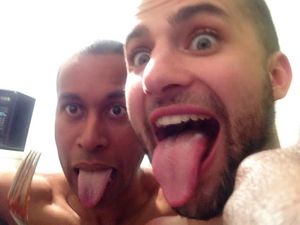 5. Cap D'Agde - it was my fourth time to Europe and, as always, I had a spectacular time.  But this time, I experienced something new ... the nudist village of Cap d'Agde.  Um ... yes an EXTREMELY memorable week!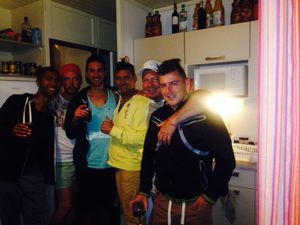 4. Pop Tarts Live!  - I worked SO hard on this show and wow did it pay off.  I worked with great dancers, an extremely gifted choreographer and the crowd was amazing.  One of the best shows I've ever given, in my humble opinion ... and it was my biggest turnout in San Francisco so far!  Definitely moving in the right direction!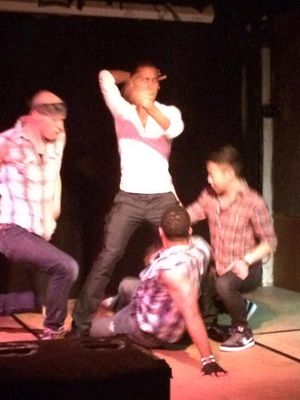 3. Christmas in Baltimore with my family - it's not that we did anything special or out of the ordinary.  But wow, it was just so wonderful to be around that kind of unconditional love during my favorite time of the year!  Everyone was in a great mood, we were all blessed and in good health and together ... often times the best things in life are the simple things!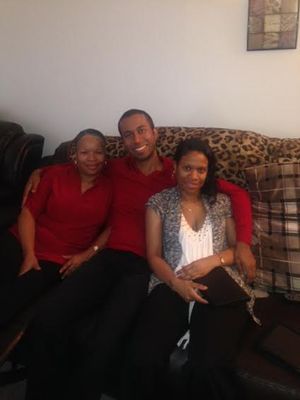 2.  Taking the #2 spot for the SECOND year in the row ... is Janis.  I got to see this lovely man twice in 2014 ... when I went to London and when he came here.  Wow.  He takes my breath away.  I don't think I stopped smiling once during our time together except when it ended.  Is it a blessing or a curse that we live so far apart?  Would it work if we were together?  I don't know.  It doesn't matter.  What matters is the time we spend together.  And, for me, it's priceless.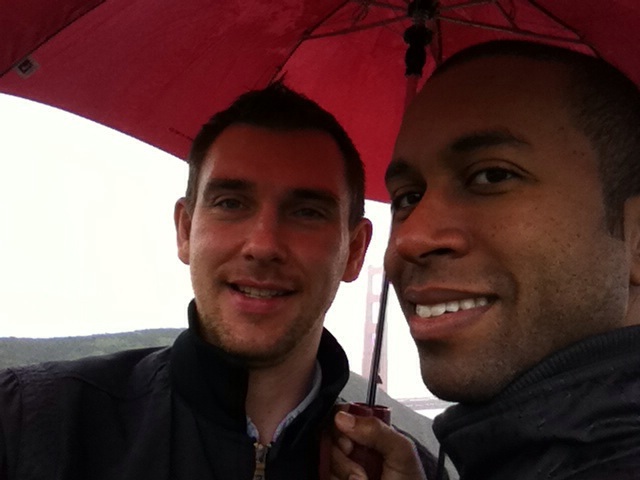 1. The number one spot for 2014 goes to ... my trip to Vegas for Hustlaball!  Now, let me make it clear, it wasn't the event Hustlaball that was my favorite, actually the event itself was kind of a huge let down.  But did that matter in the end?  Hell no!  Cuz I went with one my besties, my 'sista' from another mista, Quincy.  And no matter where we go, even if the event is 'blah', we have a fucking ball.  I don't think I cried from laughing so much in 2 days in my entire life!  This is what it boils down to right here: great memories with great friends!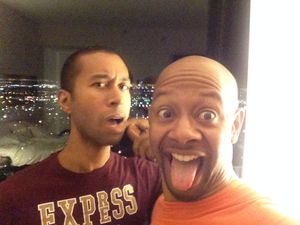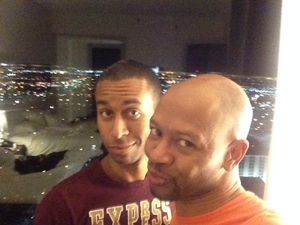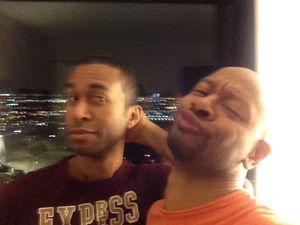 And there you have it!  2014 was another FABULOUS year!  I'm already excited about what 2015 will bring.  It got started with a bang at one of the best dance parties I've been to in a long time called Mass.  This year, I'm staying focused on my music, my friendships, my family and having fun!  And oh yea, if a little romance comes in and sweeps me off my feet, I'm definitely down!